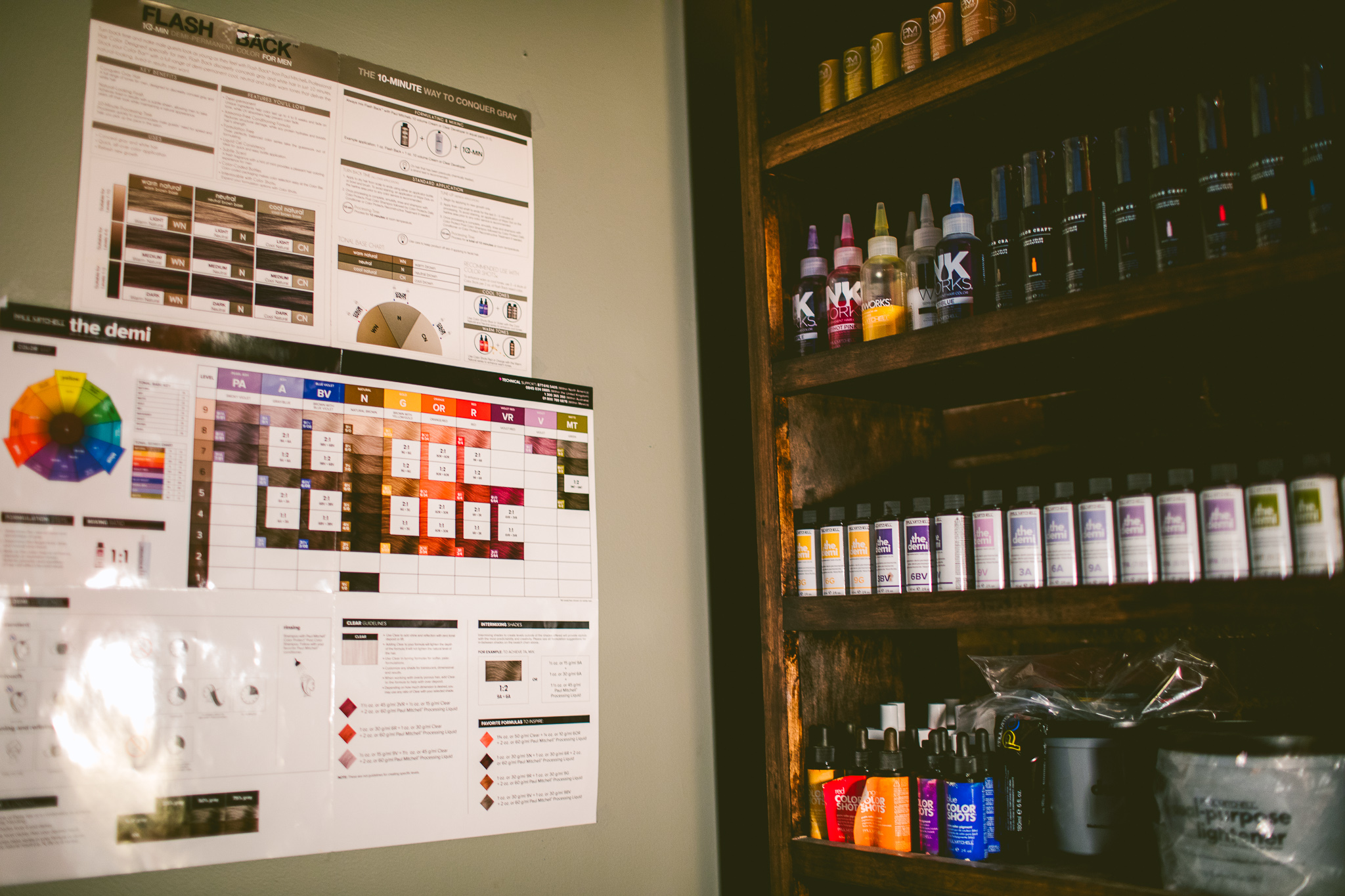 The iconic Paul Mitchell line of products have been transforming hair for decades. In the salon we use PM Color as well as PM Shines, a demi permanent line of color used to enhance, refresh or darken natural hair color. We also use PM Shines XG, an ammonia-free demi permanent color, and Ink Works, a vegetable-based line of color with red-to-violet hues, such as blue or even green or pink. A great line for unique style and color.
We also like the fact that Paul Mitchell styling products are a moderately priced professional line of shampoos, conditioners and stylers. Equally important, the organization has an established track record of caring for the planet, with a strong commitment to preserving natural resources and protecting animals.
For our male clients we advocate two product lines that add texture and keep mens' hair looking fly and smelling fresh. For the discerning male who seeks an iconic style, we feature the American Crew line of products to capture body and fullness for that timeless, clean look. We love using their hair pomade to create classic, slicked back styles for most any hair type. Stop in for a trim and style and attract a new generation of admiring looks.
Another favorite is Mitch by Paul Mitchell, offering performance and style that leaves hair smelling great. We often use Mitch for classic styling and to tame curls and waves with smooth control. From their 2-in-1 shampoo and conditioner to their putties and creams, Mitch leaves men's hair soft with texture and a no-fuss hold.
Pureology is one of our favorite product lines. It's what we use on the back bar in the salon. This high-end line is entirely sulfate-free and color safe, with a vegan ingredient composition that uses nature's essential oils for fragrance. You don't have to have colored hair to benefit from Pureology products. Safe to use with Keratin treatments, this is what pros use when they're serious about color to help maintain that fresh-from-the-beauty-salon look. Not to mention, it's the industry's greenest product line with a commitment to sustainability throughout the product lifecycle.
We also love Pureology for they don't do, which is no animal testing. We'd never sacrifice our principles so it's great to use a product line that maintains high standards of performance and regard for God's creatures, great and small.